23 July 2013
iSURVEY Version 2.10.7 Released
---
New Dropdown Question Type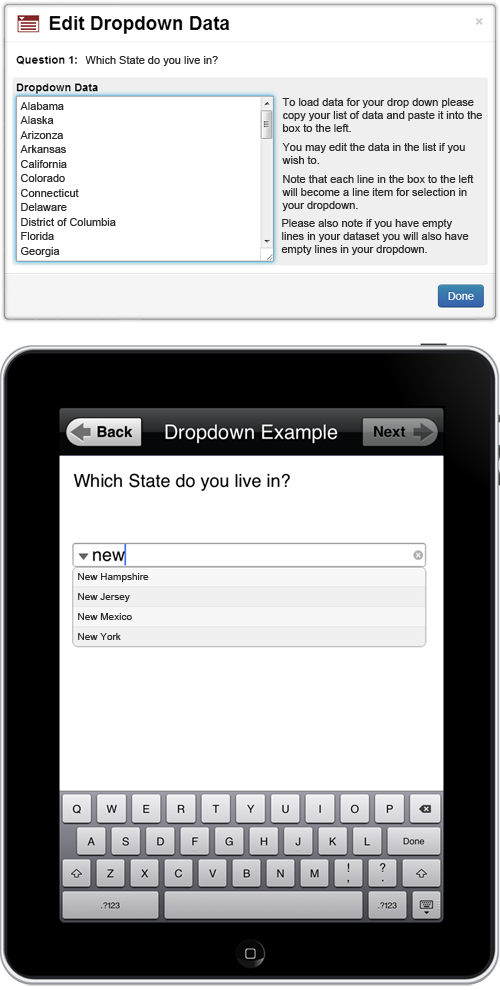 The dropdown question type prompts the respondent to choose a single answer from a large list. This question type supports up to 10,000 answers that can be preloaded into the dropdown control.
The respondent can quickly filter the list by keyword search and then select an answer. The search algorithm matches keywords anywhere within the answer text.
Alternatively the respondent can scroll through the entire list and select an answer.
New Disable Back Button Option
By default the app displays the Next and Back buttons for navigating survey screens. You now have the option of disabling the Back button and hiding it from the user.
---