Be in Total Control
Harvest Your Data gives you the flexibility of storing your survey data in the cloud or in your own company database. Get your own private copy of the Harvest Your Data web site and mobile apps for creating and managing surveys and devices.
We can provide a separate installation of Harvest Your Data on AWS (Amazon Web Services), Microsoft Azure, other Cloud infrastructure providers or even your companies' in-house servers.
Get Total Control over your data and its geographic location while maintaining full compliance with your in-house security and privacy requirements.
What's included in the Total Control Product: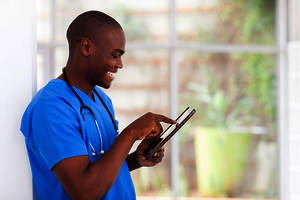 A copy of everything you experience as a logged in user of our Harvest Your Data Cloud server product. This includes:
Basic installation
Installation and setup of the site.
Annual support and updates.
The Harvest Your Data brand replaced with your own brand on the web site and apps.
One logon user account.
All question types.
Basic flow / skip logic.
Advanced Harvest Your Data Rules Engine for complex flow logic.
Optional Premium Features
Multiple accounts (separate departments can have individual accounts or provide separate accounts for each of your customers).
Baseline surveys (preload data on devices).
Website and mobile app customisations for your specific requirements.
Pricing
Harvest Your Data – Total Control© pricing is available on request. Talk to us about your enterprise data collection and storage requirements.