Brand & Theme Design
Personalize your survey layout with your branding and theme to make a beautiful experience for your participants.
Customize Survey Branding in an Instant
Your brand is the most important thing about your company – it's more than a name and a logo, it's who you are. Many survey and questionnaire apps force you to use their interface, with their logo and color choices. Why let all your valuable branding work go to waste when it comes to polling your customers?
Keep your brand in the picture, even in your surveys. Display your branding in the survey start screen, footer and finish screens. Customize your surveys to keep the look and feel of your brand.
You can even add an optional background image to your survey layout, perfect for logos and other branding opportunities. Simply upload your logo through the Harvest Your Data dashboard and you're ready to go.
Questionnaire Theming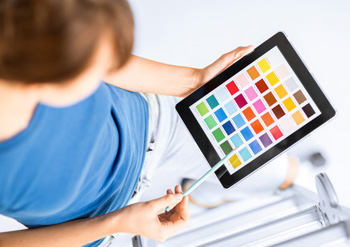 With Harvest Your Data, you can quickly and easily theme your survey or questionnaire. Customize the color of your checkboxes, radio buttons and more. Align your survey design with your brand and keep your theming consistent across all your channels.
Craft a perfect survey experience for your respondents by choosing a question and answer font size that compliments your survey design.

Harvest Your Data lets you stay in control of your survey or questionnaire's look and feel, and you can ensure that your branding is carried through from start to finish.