Try for free. Only pay for a mobile survey when you're ready
14 Day Free Trial
Register for an account and get a 14 day free survey with 100 free results. No credit card required.
Currency
Months
Discount
Total Price

USD $
GBP £
EUR €
AUD $
NZD $

1 Month
0%

$99

£65

€75

$110

$110

2 Months
0%

$198

£130

€150

$220

$220

3 Months
0%

$297

£195

€225

$330

$330

6 Months
25%

$450

£295

€330

$500

$500

9 Months
38%

$555

£365

€400

$620

$620

12 Month
45%

$660

£435

€485

$735

$735
The prices above are for one survey. View the
Pricing FAQ
No Hidden Costs
All Inclusive:
Unlimited number of devices, unlimited number of users

No monthly account fee - just pay for the months that you need to use your survey.

No extra charge for "advanced" features such as bar code scanning and photographs.

The same survey will run on both Apple and Android devices and an modern web browser.
Single Survey Pricing
Single surveys are charged on a per month basis. They include up to 3,000 results per month, unlimited users and unlimited devices.
Enterprise Pricing
Enterprise survey software pricing is for organizations who will be conducting multiple surveys in a 12 month period.
Tell us how many questionnaires you will need and how many results you expect to capture in the next 12 months so we can give you a quote for Enterprise Pricing.
Do you want your own mobile survey app with your branding?
View our White Label Survey App options.
Do you want to host your survey data in your own server?
View our Data Storage Options
Money Back Guarantee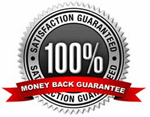 In the unlikely event that you are not satisfied with the survey software, we will refund the amount paid by you. Please consult our Terms And Conditions.