What would it mean to your business if we could increase your repeat sales and keep your clients happy while providing you with time saving data collection tools that eliminate paper?
1. Collect data on your smartphones, iPads and Tablets and in your web browser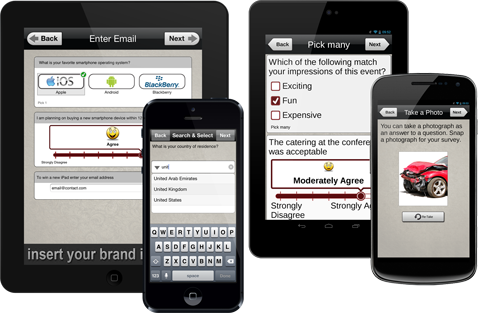 Take the pain out of data collection

The iSURVEY App has been made for Apple and Android devices. Use Web Forms if you don't want to use the app.

Display multiple questions on a single screen with beautiful graphics and text.

It's the ideal mobile data collection tool.

Conduct a survey on one or hundreds of devices.

Send a Web Form to hundreds or thousands of respondents

2. Design your survey with the easy drag and drop editor


Fast survey and form creation on the web.
Create your surveys and forms using the intuitive Web interface with device preview.
The easy drag and drop interface makes re-ordering questions and answers a breeze.
There is no software required to be installed on your computer.
3. Collect data offline without being connected to the Internet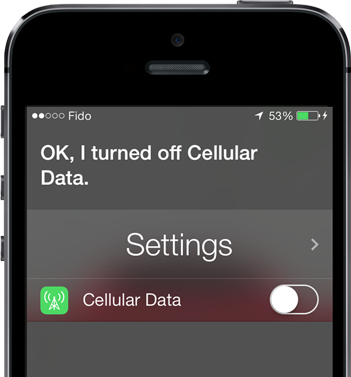 Works online & offline.
You don't need an Internet connection to conduct surveys with the apps.
The Harvest Your Data apps can store thousands of results on the device until you connect via WiFi, 3G or 4G and tell the app to upload the results.
You can choose to upload results from devices at your convenience.
Load multiple offline surveys onto a single device and quickly select between them while in the field.
Real time survey results
Your results can be up uploaded and analyzed as quickly as you want.
A standard account uploads results to the cloud. The new Harvest Your data enterprise account enables you to upload your results directly to your own server and is ideal for surveys that contain personal information.
No more waiting for the data entry from paper forms.
You have the option of automatically uploading results from devices if an Internet connection is available.
Instantly find out the outcome of your mobile questionnaire.
Use Web Forms to send a link to your respondents or if you don't want to install an app
4. Easily manage one or hundreds of devices and field workers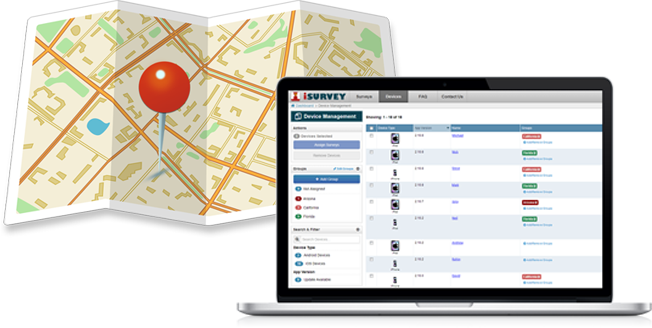 Manage Multiple Apple and Android Devices
All accounts include enterprise level management tools for users with a large number of devices. It's quick and easy to assign surveys to multiple devices, group and filter your devices.
Manage Remote Field Workers
You can set up your survey to record time stamped GPS co-ordinates for each survey result.
The survey GPS co-ordinates can be downloaded and mapped using Google maps.
5. Know when something needs your immediate attention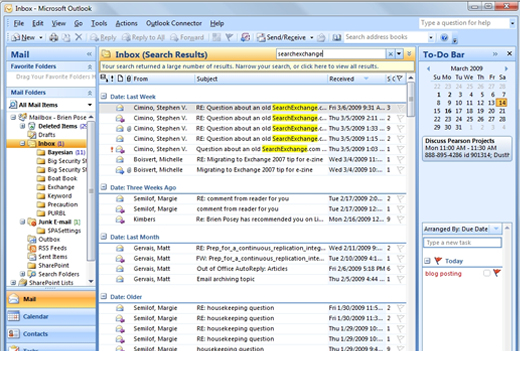 Email Notifications
You can set up your Harvest Your Data account to detect when a user answers a question in your survey or form that matches your Hot Answer criteria.
If an uploaded result matches your Hot Answer, the results are emailed to your email notification address.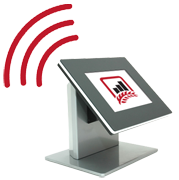 6. Benefit from higher response rates and faster results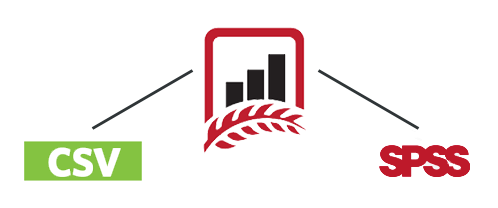 Your respondents will love iSURVEY because it is a new and interesting way to complete surveys.
Download Results in CSV or Excel format
Download your results in native Excel .xlsx format or the widely used CSV (comma separated value) file format.
The results are directly viewable in Microsoft Excel which reads CSV files.
Download SPSS
The SPSS gurus can download their results in the SPSS native format.
Features that work the way you want to