Mobile Inspection App to Collect Audit Data & Photos
Inspection providers know that time is money. Whether your business focuses on quality or maintenance inspections, mystery shoppers, or safety audits, Harvest Your Data is the data collection tool that will save you and your employees valuable time. The smartphone, tablet and iPad inspection apps dramatically accelerate your inspection workflow.
Paper inspection forms are liable to be lost or damaged, and even then, most need to be painstakingly digitized for archiving anyway. By using Harvest Your Data on smartphone, iPad and tablet devices, you can ensure your inspections and safety audits are delivered quickly and accurately, every time. Plus, Harvest Your Data's offline functionality means that your employees can carry out inspections anytime, anywhere – no internet connection required.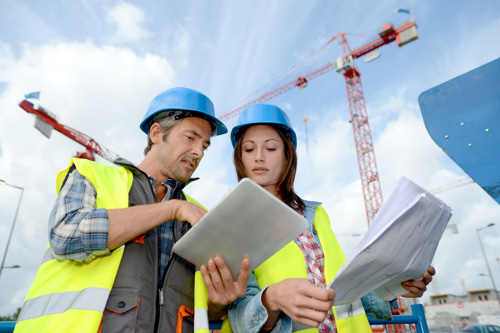 Photo Inspections Made Easy
One of the biggest hassles when it comes to inspections and safety audits is keeping all your media in line. Photographs need be collated, pruned, and assigned to specific forms, wasting your time and causing unnecessary headaches. Harvest Your Data integrates media collection into its forms, allowing you or your employees to capture photographs, barcodes and more using the camera built in to your mobile device. Because the images are automatically attached to the survey, there's no confusion when it comes to linking up your media and your inspection form data.
Mystery Shopper Questionnaire Inspections
The inspection app runs on iPad, Android tablet and smartphone devices. With a smartphone device your can conduct mobile inspections discreetly during a mystery shopper questionnaire.
Harvest Your Data features an easy to use digital dashboard that allows you to control things from the office, while your employees are carrying out inspections in the field. The same inspection or audit form can be loaded on multiple devices simultaneously, which gives you the ability manage a large number remote workers with ease.
Already in use by companies around the world, from New Zealand to Saudi Arabia, Harvest Your Data is a proven data collection solution for inspections, mystery shopper questionnaires and safety audits that need to be conducted on a mixture of iOS and Android devices.
Click here to start your free 14 day trial, or head over to our testimonials section, where you can read how Harvest Your Data's flexibility helps 4C Predictive Technologies carry out inspections for many varied clients, each with vastly different needs.
Talk to us about how we can customize a smartphone or iPad inspection app for your organization.